Habitat Home
decor
Habitat hosts a wide variety of home decor items which are great for those looking to spruce up bland spaces, or in search of interesting gifts for special occasions. Habitat is a great place for those who are renovating or building a new bathroom, as it stocks numerous unique bathroom accessories. For the garden lovers, Habitat sells beautiful garden features such as interesting garden pots and water features. In addition, Habitat sells the latest range of Cladding and Mosaic Tiles which add texture and colour to any interior or exterior walls, fireplaces, shop counters and water features.
Modern Ideas 

for your home
Given the experience and know-how when it comes to home decor, we at Habitat aspire to bring the latest creative designs and trends from around the world to you. Our home decor items are ordered on a small scale basis, such that many of the items that we sell are unique.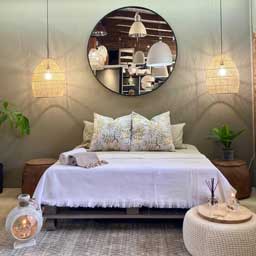 Bed & Bathrooms
We stock a vast range of bed and bathroom accessories, bath & body products, bedding, headboards, scatter cushions, throws and  more.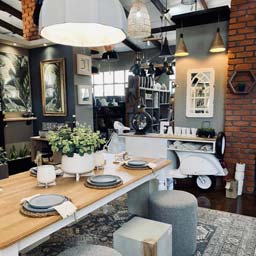 Homeware
Our large range of homeware products include burners, boxes, crates, holders, clocks, decorative items, fragances, kitchen accessores and more.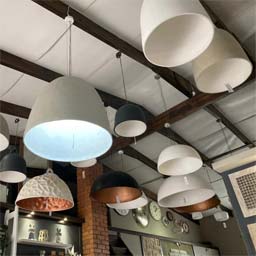 Lighting
Spruce up your home with our excellent range of lighting accessories, decorative lighting, floor lights, wall mounted ligths and pendants.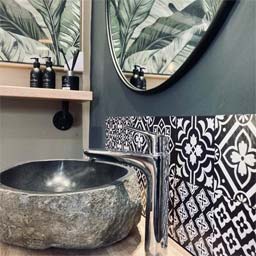 Basins
We stock beautiful stone and marble basins, have a look on our shop website for our Riverstone, Round Marble and Square Marble basins.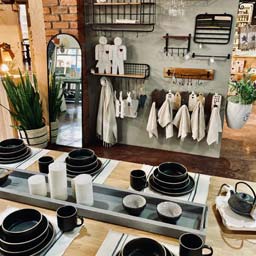 Furniture
We offer a select range of furniture, consisting of cabinets, seating, shelving and tables. Please visit our online shop for more info.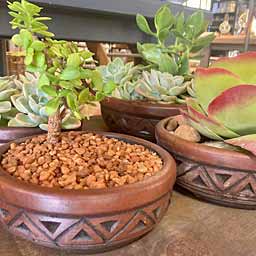 Pots
Our range of clay and cement pots will compliment your home both in and outside. Our range consist of cement pebble pots, cement slate pots and clay pots.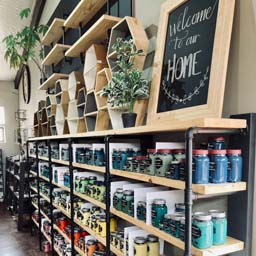 DIY
If DIY is your thing, then you should pay us a visit and indulge in our range of DIY accessories, gifts, hooks, knobs, handles, paint, stencils, transfers, vinyls